Following the recent notification of the passing of Fred Otway, members and supporters of the 2/2 Commando Association of Australia will be further saddened to learn of the passing yesterday of Keith Mortimer Hayes OAM , also an original member of the 2/2 and a stalwart of the old Association of which he was made a life member in 1988.  Keith was 97 years of age.
Details of Keith's war service and awards, including his remarkable survival of the Ration Truck Massacre, can be found the Doublereds website: https://doublereds.org.au/history/men-of-the-22/wx/keith-mortimer-hayes-r335/
In 2007, he was awarded the Medal of the Order of Australia for service to the community of Timor-Leste through the Independent Trust of the 2/2nd Commando Association, and to veterans and their families.
Association President Peter Epps has noted that: 'Keith spent many years helping to raise and send goods, school equipment, seeds and money to Timor and that is the main reason for his Life Membership of the Association.  He did not like the lime light especially about his war service and injuries - he was one of the last gentlemen of that era'.
The Association will publish a full Vale covering Keith's life after his funeral service, details of which should be announced shortly.
With Keith's passing Jack Hanson (Queensland) is the sole surviving member of the 2/2.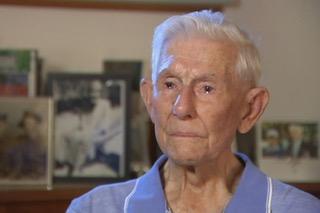 Edited by Edward Willis