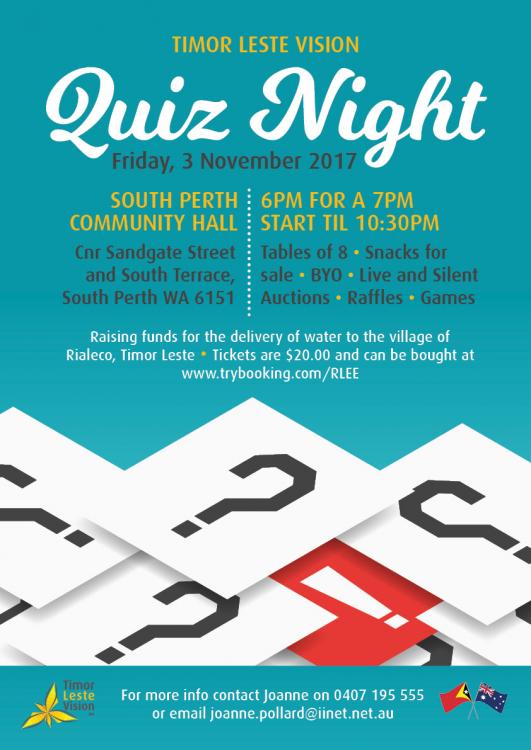 Timor Leste Vision is holding a Quiz Night, raising money for the installation of a water and sanitation system in the village of Rialeco which is in urgent need.
There are 60 families in Rialeco which has 420 community members (310 adults and 110 children) and Timor Leste Vision, together with their volunteer team in Timor, will be installing water and sanitation to public sites selected by the community.
The quiz night is on Friday 3 November 2017 and is being held at the South Perth Community Hall, cnr Sandgate Street and South Terrace, South Perth.
Tickets are $20.00 each and can be purchased at www.trybooking.com/RLEE.
For more information, contact Joanne at joanne.pollard@iinet.net.au.